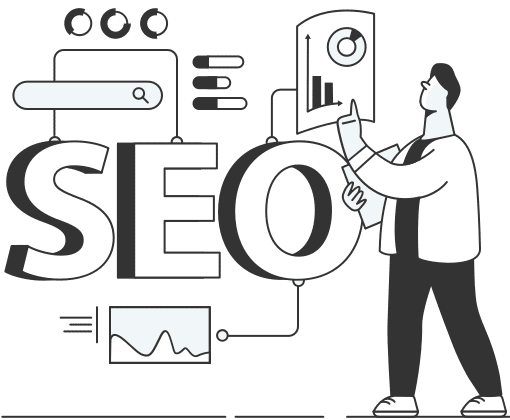 Consistently Ranked #1 in Google Search.
Be Seen, Beat Your Competition and Get Found in Search Engines.


Skyrocket your SEO rankings and generate meaningful traffic with a customised SEO strategy for your business. Choose the
SEO Company Johor Bahru
relies on for long-lasting traffic. Kickstart your campaign with a FREE consultation with an expert today.
Backed by a reputation of success and years of expertise, we're confident that we can deliver the results that you want. With our team of technical experts and all-star digital marketers behind the wheel, it's hard to not get fantastic results. We've put in the effort and time to ensure our services are the most competitive, effective and comprehensive.
However, if we don't exceed your expectations in 6 months, we'll work for free until we do. We believe that our clients shouldn't have to pay for something that doesn't work. When we do our job right, your site will skyrocket to the top of major search engines – this is backed up by our ironclad 6-month guarantee.
What is Search Engine Optimisation (SEO)?
Search Engine Optimisation (SEO) is the process taken to raise a website's position on the search results page, boosting visibility.
Everyone wants that top spot on the first page of Google, because that's where the clicks are at! In fact, few people actually click to the 2nd page. As users tend to see top sites as more credible and reputable, search engine optimisation will help you drive more visitors (and sales!) to your site.
Our careful keywords selection, content creation, and other white-hat strategies help your brand appear more prominently to users searching for related search terms. If increased brand awareness and visibility is what you want, say no more – SEO services are what you need.
Our Approach to SEO in Malaysia
We provide professional SEO service in Johor Bahru. Let's see what we can do for you:
| | |
| --- | --- |
| 01 | Website Audit |
| 02 | Markey Research |
| 03 | Keyword Research |
| 04 | Content Creation |
| 05 | On-site Optimization |
| 06 | Link Building |
| 07 | Content Strategy |
| 08 | Ongoing Reporting |
Now wouldn't it be smart if you were found as easily online? It's time to talk to our specialists.
If your competitors are using it then they will appear before you on Google and get all those hits that can lead to sales before your website will. Even if you offer better services or prices, you end up attracting less eyeballs. Hiring us could be exactly what your company needs to rank above your competitors in the google rankings.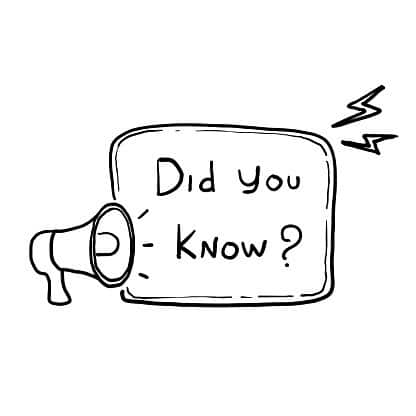 Search Engine Optimization FAQs
What are the benefits of SEO?
As one of the most impactful elements of a company's marketing efforts, SEO can yield numerous benefits. For one, it can serve as one of your primary sources of leads. When you rank well organically, potential customers who are actively searching for information related to your industry, products or services are more likely to notice you and engage with your brand.
How does SEO work?
SEO is a process of boosting your website in Google's organic search results. As of October 2019, there are around 200 ranking signals that impact a website's organic ranking with all of them being weighted differently. At XANTEC Malaysia, we work on Technical SEO and Offsite ranking signals such as link building to boost your website in the search returns – which results in more business & sales!
How can SEO help your business?
Ranking well organically on Google can result in an influx of traffic to your website. This will result in more leads, sales & interactions with your website. Depending on your requirements, we will perform different SEO strategies to ensure that you get the best ROI possible out of your SEO campaign.
Is SEO expensive in Malaysia?
The price of an SEO campaign depends heavily on your current organic rankings & most importantly, the nature of your industry and how competitive it is. While SEO can be considered an expensive service, the ROI that you will get outweighs your investment. It is important to note that SEO is the investment that keeps on giving - once you stop running an SEO campaign with a Digital Marketing Agency, it is impossible to "switch off" your SEO.
When can I see results from SEO?
Typically, we see results within 3 months of launching an SEO campaign. However, this does depend on the industry & the age of a website. As Google has a certain algorithm in place called the Sandbox which can prevent newer websites from ranking organically, domain age can play a big part in the timeliness of results. However, when we work with bigger & established brands, we always see positive movement after our first technical SEO efforts.
How are SEO and PPC different?
SEO differs from PPC in that its main objective is to improve your search position (or rank) on Google (or any other search engine, like Bing or Yahoo). The focus is on obtaining good quality organic traffic through a carefully mapped out content/SEO strategy.
PPC, on the other hand, focuses on investing a specified budget into advertising your webiste/services/product. Your PPC campaign will surely reap results sooner, whereas SEO will also involve an investment of time. However, while both are crucial to any marketing strategy, search engine optimisation tends to get businesses a better return on investment over time in comparison to PPC.
What is On-page SEO?
On-page SEO refers to actions taken on the website itself that boost a site's search ranking. Some examples of on-site ranking factors include: content relevance, meta-data, page responsiveness, internal links, external links, web structure, and image optimisation. A significant portion of SEO usually involves optimising on-page SEO ranking factors.
What is Off-page SEO?
Off-page SEO involves elements outside of the target website that affect a site's search ranking. Some examples of off-page ranking factors include: backlinks and domain authority.
Off-page SEO is harder to control as they do not occur within one's website. However, you can build backlinks by linking social media back to your site and getting your brand featured on directories, review sites, news sites, or blogs.
What is Local SEO?
Local SEO is the process of increasing a brand's web visibility within a particular geographic area. This is especially relevant for businesses or organisations that primarily serve consumers at brick-and-mortar spaces.
It might include aspects like: claiming a business listing on Google, managing online reviews and ratings, and using location-specific keywords.
What is Technical SEO?
Technical SEO refers to the processes related to optimising the infrastructure of a website to enhance its crawl-ability and index-ability by search engines. It could involve: XML sitemap optimisation, implementing structured data markup, and robots.txt optimisation.
These are usually site elements in the back-end that do not directly deal with your webpage's content.