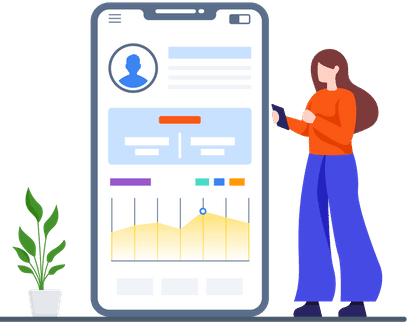 SEO for WooCommerce Websites.
Build the success of your campaign on the authority of WordPress and the SEO-friendly nature of WooCommerce. Our team of WooCommerce SEO experts will not only implement the best practices into your WordPress website, we will fine-tune the content and technical elements of WooCommerce to ensure that your online store is highly visible and integrated into the ways your potential buyers are looking for your products online. We have ample experience working with and optimizing WooCommerce stores for optimal positioning for the right keywords.
Why SEO is Crucial for WooCommerce Website?
Whether your business relies entirely on ecommerce or it's just one of your revenue streams, generating online sales through WooCommerce is directly linked to your profits. Given the overwhelming majority of consumers head to Google to find the products they want to buy, poor rankings for your industry's most popular keywords means your target market may not even be aware that you exist – which translates to a devastating hit on your bottom line. Conversely, a strong ranking on the first page of results is a gold mine for new leads and gives you far more opportunities to turn visitors into paying customers.
Results-Driven SEO for WooCommerce
At XANTEC, we know that each and every business in Melaka is different. From the products you sell to how you define your objectives, it's important that we understand what makes you tick in order to plan a WooCommerce SEO strategy that works – because your website deserves a solution tailored to its needs. Part of this process involves us undertaking a thorough analysis of your WooCommerce site, checking everything from content quality and title tags to internal linking and site speed, as well as an investigation off-site components including your backlink profile to gain an understanding of how much authority Google is giving your business.
Our Approach to WooCommerce SEO in Melaka
We provide professional WooCommerce SEO service in Melaka.
Let's see what we can do for you: