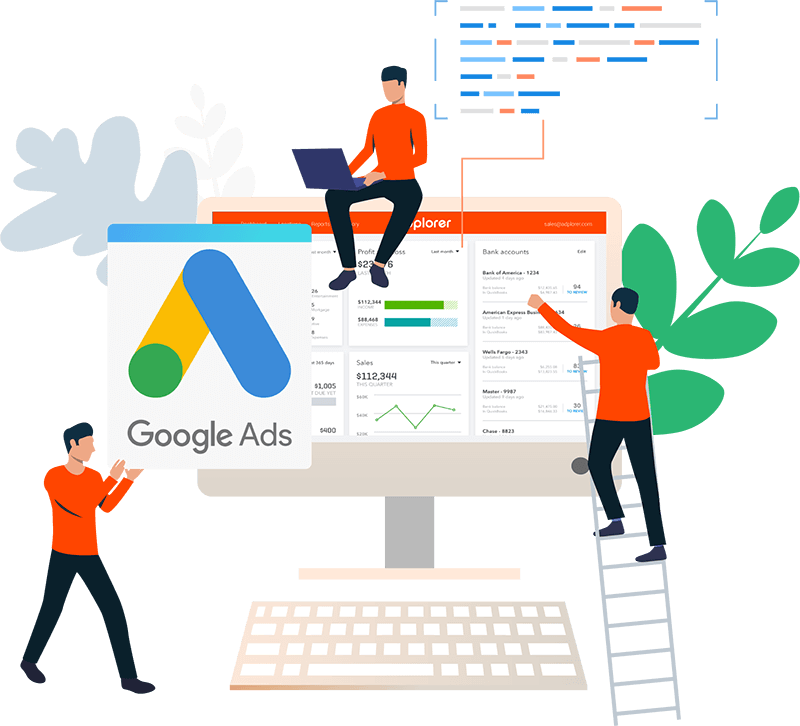 We will help you reach the RIGHT customers at the RIGHT time.
Google Ads creates brand awareness for your business in the long term. We'll help you reach your target market in a better way with digital marketing! Attract both local and overseas customers all over the world.
Why Choose Our Google Ads Services?
Our clients value our Google Ads management services as we deliver returns that truly help their business to grow. More than just vanity metric accomplishments, our campaigns help clients grasp a significant position within their industry's digital space. Enjoy a close working relationship when you fly with XANTEC.
100% Transparency & Ownership of Your Google Ads Account.
Clients love to work with us because we are 100% transparent with their Google Ads spend. When we create a new Google Ads account for you or if you approach us with an existing Google Ads account, you are the rightful owner of the account. Even if you decide to leave, you take all the data in the account and our work with you.
Be Found, Or Lose Countless Customers
Google Ads or the pay-per-click approach combines intricate data to target your relevant audience, while in turn drives in high quality traffic and generates quality leads and online sales.
Google Search Advertising KL
Google Display Network KL