Web design is the process of creating the visual feel, layout, and flow of web pages on a website. It involves UX design, graphic design, and overall knowledge of the best spacing, fonts, shapes, and colors to use to create a user-friendly experience. Good web design solidifies your company's credibility regardless of industry or field. Having a one-of-a-kind design for your website can make all the difference in today's web-based world. Web designers work with UX designers and web developers to take a wireframe and design and transform it into a product. They outline visual updates to pages on your website or create an entirely new concept for a redesign. If you're on the fence about hiring a web design company, remember that we spend most of our time online, so being found online is key to boosting business.
Luckily, Johor Bahru has some of the best web designers to hire. Use our list to find and connect with web designers in Johor Bahru. Evaluate their case studies, project types, and client reviews to determine which company is the best fit for you. Below are some of the best web design company in Johor Bahru. If you are looking for web design company in other location, here is the list: web design KL, web design Penang, web design Malaysia, web design Singapore.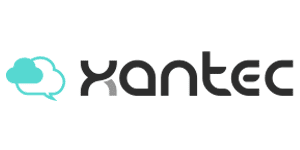 XANTEC SOLUTIONS
XANTEC is an award-winning digital agency in Johor Bahru combining strategy, creative and technology to deliver beautiful digital experiences across all channels and devices. They attach importance to every part of the experience they created to be beautiful.

WEB360
Johor Bahru-headquartered WEB360 has a portfolio that includes some of the biggest businesses in Malaysia.

BIGBROTHER
BIGBROTHER is an independently owned, full-service digital agency based in Johor Bahru, Malaysia. They combine creativity with deep technical understanding to create smart, results-driven experiences.