What is Web Design?
Web design refers to the design of websites that are displayed on the internet. A web designer works on the appearance, layout, and, in some cases, content of a website. Appearance, for instance, relates to the colors, font, and images used. Layout refers to how information is structured and categorized. A good web design is easy to use, aesthetically pleasing, and suits the user group and brand of the website. Many webpages are designed with a focus on simplicity, so that no extraneous information and functionality that might distract or confuse users appears. As the keystone of a web designer's output is a site that wins and fosters the trust of the target audience, removing as many potential points of user frustration as possible is a critical consideration. If you are looking for web design company, here is the list: web design Johor Bahru, web design KL, web design Penang, web design Malaysia, web design Singapore.
Why Is Web Design Important?
It sets the first impression – When your audience visits your website, it gives them their first impression of your business. They will judge your business within seconds. In these first few seconds, you want to make a positive impact on your audience.
It aids your search engine optimization (SEO) strategy – Many web design elements and practices influence how you publish content on your website, which in turn affects how search engine spiders crawl and index your website.
It sets the impression for customer service – People can judge how you will treat them by looking at your website. Your design gives them insight as to how you view your audience. If you don't put any effort into your website's design, your audience knows that you won't put effort into helping them.
It builds trust with your audience – People don't trust poorly designed websites. If they see your poor design or the information looks outdated, they won't trust your site. They may view your site as seedy or shady because you don't have an updated web design.
Your competitors are doing it – If you need a reason for why web design is important, here's a big one: Your competitors are already utilizing web design. If you want to remain in competition with them, you must use web design for your site.
It creates consistency – When you're trying to get new leads for your business, you want to build up your brand. You want your audience to get familiar with your brand so they choose you when they're ready to convert. Online web designs are important because they help create consistency across your page.
7 web design trends in 2021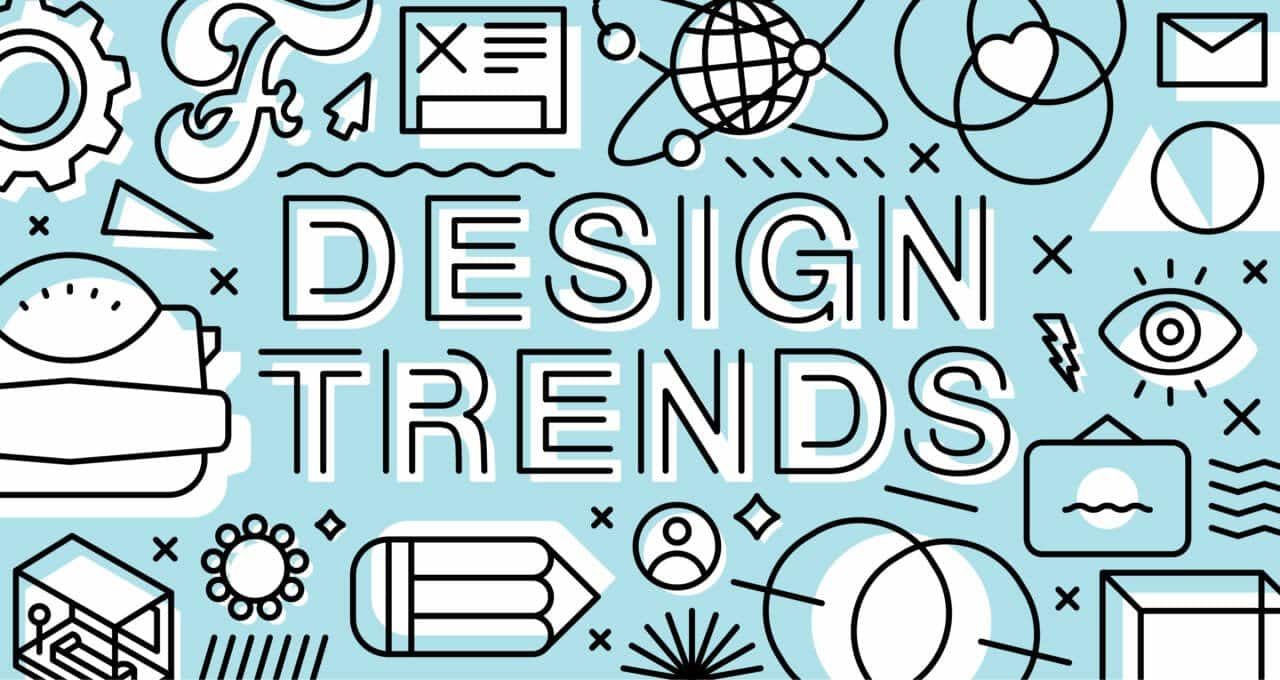 2021's web design trends appear to share a common theme: rather than aspiring to hi-tech fantasy, web designers are seeking new heights of realism. They are blending the digital and the ordinary like never before, and it reflects just how much a part of everyday life websites have become. In this way, the following 7 web design trends for 2021 are literally breathing life into the digital world.
Parallax animation – From micro interactions to particle backgrounds, we've witnessed the rising popularity of web-based animation trends year after year. 2021's web animations are getting even more complex through the separation of page elements into foreground and background extremes, creating a parallax effect.
Neumorphism – Neumorphism has been gaining incredible traction this past year, and in 2021 it promises to usher us into the paradoxical age of minimalist realism. The style is a successor to skeuomophism—a design approach that incorporates renderings of familiar, outdated materials into current designs, and it had its heyday on app icons everywhere in the early 2010s. This trend was largely supplanted by flat design, which simplified icons and colors in a way that was less realistic but more uniform and easily identifiable.
Abstract art compositions – Abstract shapes, especially those consisting of geometric primitives like squares and circles, can come across as simple, minimalist and restrictive. However in 2021, web designers are incorporating them into complex, sprawling compositions that exude freedom.
Comfortable colors – Given the increasingly digital nature of the job market these days, most people spend the majority of their time on computers. Because of this, it is not uncommon for users to experience eye strain after staring at screens for long periods of time. Web designers have been taking this into account with color schemes that are focused on being easier on the eyes.
Three-dimensional colors – Color schemes in web design have been trending towards gradients for a while now, and this year's trend feels like the next evolution, with color transitions becoming more lifelike than ever. Taking their cue from Apple's Big Sur OS, we expect colors that are saturated and three-dimensional, almost like fruit you can pluck right out of the screen.
Scrolling transformations – When users scroll, they are doing more than navigating the page: they're interacting. The physical actions they perform in real life—flicking their fingers over the mouse—cause a response on the screen. Interaction is a form of participation, and when users are involved in things that are happening, they are more likely to be interested and engaged.
Digital interpretations of physical products – Products are often at the heart of websites, and 2021's web pages have their hearts on their sleeves. Specifically, products are inspiring literal design elements through creative, digital interpretations of physical media.