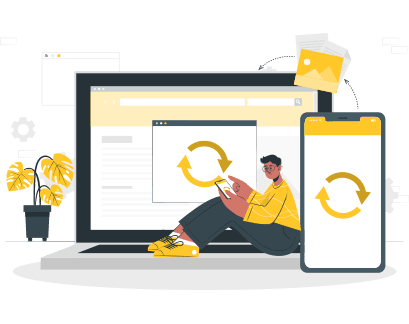 Integrate WooCommerce with AutoCount
AutoCount is an accounting software that handles all of your business accounting functions from invoicing and financial reporting to inventory tracking. AutoCount for WooCommerce gives you the ability to set up automatic creation of invoices in AutoCount for ecommerce sales. It also automatically sync products information (including SKU, description, selling price, stock balance etc) from AutoCount to Woocommerce too.
WooCommerce AutoCount Integration
We can create the WooCommerce store for you, and setup the integration for your AutoCount (version 1.9 or 2.0 both supported) to the eCommerce website. If you already have a WooCommerce store, we can help you to do integration too.
Sync Online Sales into AutoCount Accounting As Easy As 1-2-3
Our WooCommerce & AutoCount experts will help you do the integration. With our WooCommerce & AutoCount API, it will increase efficiency in recording order details into your AutoCount accounting, and minimize data-entry errors made by staff. Besidea, your inventory in AutoCount will get updated when online transaction details sync over. This will increase accuracy of your stock level control between offline and online business.