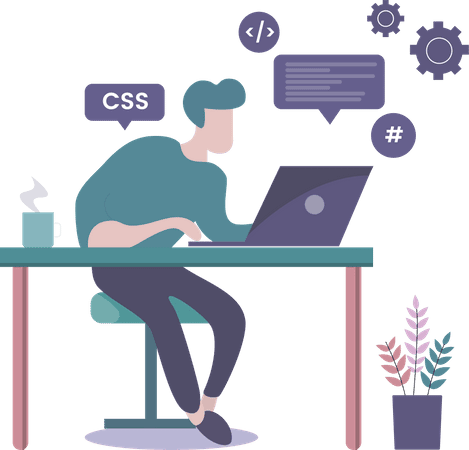 Highly-Focused, Highly-Strategic Landing Pages.
Our success in this area boils down to one key element: Focus. Our expert team of landing page website service providers in Penang design your landing pages with your core goal in mind, to ensure every aspect contributes to the completion of your final goal. Whether that's to generate enquiries, calls or sales, our in-house landing page design experts seamlessly inject fresh content into your strategy to nurture users easily down the funnel.
Maximise Your Chances of Conversion.
Landing pages are the foundation of your website. They help users discover your brand and products or services, and prompt them to take the next step in their customer journey — whether it's signing up for your email newsletter, contacting you through a form, or making a purchase.

We design striking, results-driven landing pages with a single goal in mind: to prompt your audience to take immediate action. Our landing page layout serves a powerful entry point to your website — helping you to make a great first impression on users, educate and inform them on your brand, and guide them to conversion with strategically placed call-to-actions. Then we stay in touch to ensure your landing page is optimised for consistent sturdy returns.
Best-Practice, Results-Driven Design.
Design is a major component of any effective landing page. A considered landing page design with well-timed CTAs can remind your audience to take action at the exact moment they're ready to buy. However, it's about more than just a well thought out user journey. Your landing page needs to be optimised for speed, SEO, and conversion rate to get the best results.

Our seasoned landing page designers use best practice principles to get users to convert. If your users aren't ready to buy yet, don't worry — our website landing page design also captures relevant leads for your business, so you can stay in touch and drive future sales.
01
What is a landing page?
A landing page is a standalone web page usually created by Sales or Marketing to gain attention for a product or event. The page is usually linked to in email campaigns or in social media content, and often contains a call-to-action or a form to convert visitors into leads.
02
Why is landing page important?
Landing pages can be click-through, leading to another page such as your e-commerce site, or lead generation based. Lead generation landing pages typically offer items like an eBook, free trial, contest entry or webinar registration in return for the submission of contact information. A good landing page will do its job by convincing a potential customer that it's worth it to provide personal details in return in exchange for whatever you have to offer.
03
What is the difference between a Landing Page and a Website?
Website contain a lot of information and invite users to navigate to a variety of different locations. If a visitor reaches your website homepage with one specific goal in mind, they might be turned off if they have to look through several different services and product options first. The website homepage's main objective is to direct users to other pages where they will find the information they want. Landing pages eliminate the intermediary step by being the page the user wants - and stating as much in no uncertain terms.

Your homepage is general where a landing page is focused and specific. While the homepage draws visitors further into your website by presenting all the options your business has to offer, a landing page offers one simple and clear call to action.