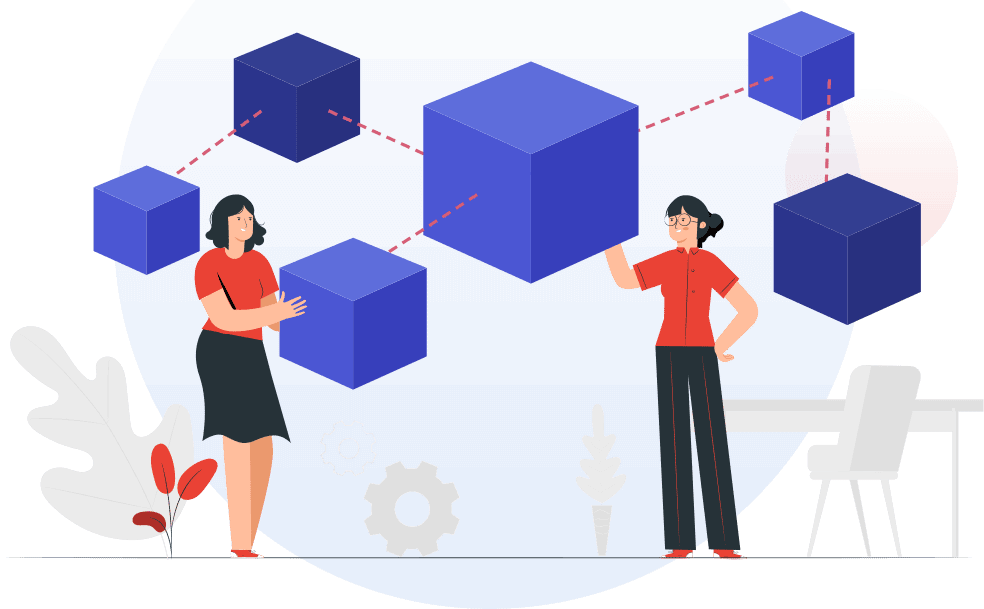 Blockchain Development Johor Bahru
Equip your business with secure, decentralized, and immutable blockchain solutions. We are a software company in Johor Bahru that help start-ups, businesses and enterprises to design more transparent, efficient and automated versions of their businesses with our wide spectrum of blockchain development services.
Blockchain technology allows information to be stored securely, helping companies make data management more trustworthy, transparent, and efficient.
Once the full capacity of a block has been filled, it is chained to a previously filled block.
When a block is added to the chain, it receives an individual and immutable timestamp.
Multiple copies of the database can be made across an entire network of computer systems, allowing all users to track every block of data.
All data is recorded chronologically and holds an indelible encrypted signature that cannot be altered. Information is stored in blocks or chunks of data, each of which holds a limited storage capacity.
Transparency
Every action within the blockchain remains visible for all users at any time.

Security
Immutable timestamps and decentralization ensure Blockchain is practically invulnerable to hacking.

Efficiency
Makes registering data simpler and faster, allowing companies to save both time and money.

Automation
Events and payments can be programmed to trigger automatically when specific criteria are met.
Blockchain App Development
We offer Custom Blockchain development service with scalable and tested technologies to deliver excellence.
Blockchain Development Cost
As a top-tier blockchain development services provider, XANTEC aims at rendering world-class services at a reasonable cost. At XANTEC, we maintain full-pledged blockchain development services and supply our clients with all the required specialists based on the project type and complexity.

The overall project cost is affected by the team composition and size depending on the project type, complexity, duration, chosen blockchain platform and collateral tools and services, and other variables.