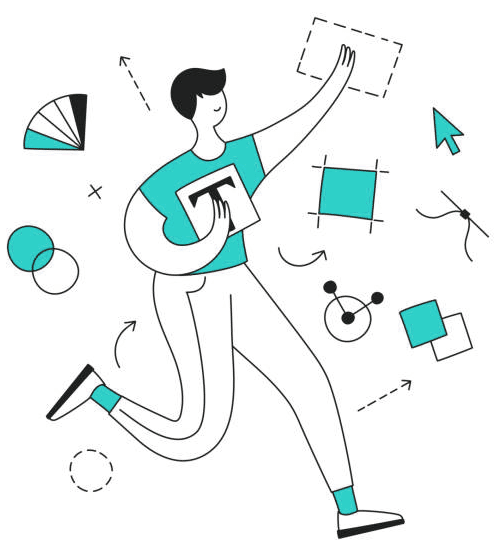 XANTEC is a full-service web design and development company in Malaysia with our head-office situated in Johor Bahru. We are a team of experienced website designers, developers and digital strategists. Through our bespoke result-driven solutions we deliver measurable outcomes that empower our clients. Since 2006, we have worked with hundreds of clients and established ourselves as one of the most trusted online solution providers for businesses in Johor Bahru, Malaysia.
An experienced and trusted digital agency Our ability to build on any platform willingness to adapt to the client's needs make us the ideal web solutions provider. Working with XANTEC means you can be as hands-on as you wish! While we do have our own growth in mind, our main focus is always to add value to our customers by refining their ideas and realising their goals through our decade-long expertise and experience.
Work only with specialists
You would never go to your GP for heart surgery, in the same way, you would never get your most important online assets, your website, developed by a generalist marketing, SEO or creative agency. That's why we've handpicked our web design Malaysia family to be top-notch web designers, web developers, conversion specialists, business analysts, API integrators and digital strategists - we're true web purists. Everything from simple websites to full business operational solutions.
Leading Web Design & Development Company
Information / eCommerce websites
Conversion Focused Web Design
Local & Custom UI / UX Design
CMS Development
QA Testing & Integrations
Headless CMS Solutions
Advanced Filters & Instant Search
Integration with Existing Systems
Secure Ecommerce & Logins
Localisation & Accessibility
Conversion Insights & Audit
Value Messaging Creation & Review
Google Analytics Review
User Journey Analysis for ROI
Visual Hierarchy & Conversion Priority
Web Optimisation Strategy & Testing
Concept Validation & Technical Analysis
Dashboards, Portals, Logins & BI
User Interface Design
Interactive & Touchscreen Kiosks
JavaScript Frameworks & Automated Testing
QA, Deployment & Tracking
Helping clients big & small get stunning results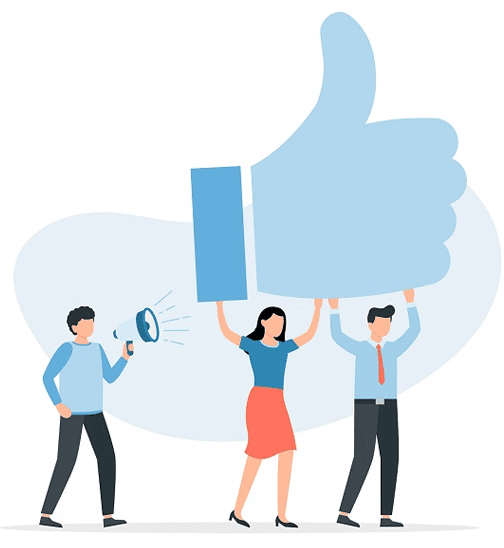 We're all about long-term relationships & consistent results.
In the same way, you're looking for a specialist web design agency that is dedicated to you, we are also looking for clients who are just as committed as we are in going the full distance. We appreciate this means being proactive with ideas and treating your business as if we own it with you – which is testimony to our 60+ 5-star Google & Facebook reviews.
Clients refer to us as more business coaches or even virtual business partners than typical web designers or developers, but at the heart of it, it all comes down to strong process – thorough planning, business research, 1 to 1 workshops and a clear joint digital direction. And when you do things properly, everything clicks, literally! Our clients call it profit, we call it passion.
Best Web Design Company in Malaysia
#1: Knowledge, methods, and strategies
Regardless of how you found a web designer, it's important to ask about their knowledge, methodology, and overall strategy when they're creating a website. If they have a hard time explaining any of those qualities, you could have a hard time working with them. On the other hand, if they can quickly and succinctly answer your questions on these issues, then they most likely know what they're doing. The people who can tell you what they know, how they operate, and how they set goals are also the people who can methodically work to improve your website.
#2: Appropriate pricing
This goes right to the heart of the matter — what does a designer charge for their services? The price to hire a web designer varies wildly depending on a huge range of factors, including their location. The key to finding agreeable pricing is to set your budget before you start looking for designers. Then you just have to stick to your budget. Every designer needs to prove they're worth what you pay, but that goes double for designers that ask for more than you've budgeted.
#3: An expansive portfolio
While it's sometimes fine to hire a start-up web designer, it's also a gamble. New web designers may have talent, but they don't have a track record or experience. With that in mind, it's generally smarter to hire a web designer that can show you a detailed portfolio of their experiences with past clients.
#4: The extent of their services
If you're looking at web design firms, it's possible that they do more than just create websites. They may also make content, work in SEO, run social media marketing campaigns, and more, all of which are perfect complements to your web design needs. If that's the case, they may also have packages you can choose to get a more holistic approach to creating a strong web presence for your company. If you're using a solo web designer, you probably don't have many options aside from the overall look and layout of your website. SEO, development, social media marketing, and other disciplines don't often come with one designer since they're all so different and elaborate. When you choose a solo freelancer, you almost always get what's on the box — web design.
#5: Website maintenance
Some web designers offer continued services for website maintenance to keep your site functioning properly as you use it. Similarly, you may be able to maintain your website yourself, if you have the time and know-how.
Either way, it's important to know what to expect after your website is created. Most of the time, freelance or agency web designers only make your website, and then it's up to you to do anything else. In rare cases, you may find agencies that offer an affordable maintenance plan.
Frequently Asked Questions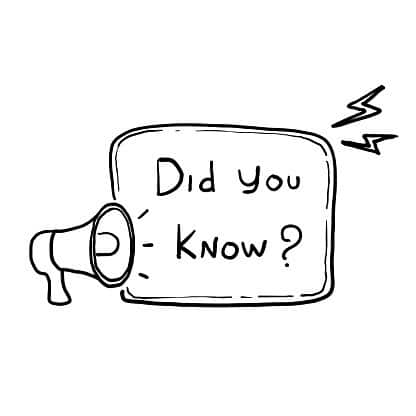 How long does it take to build a website in Malaysia?
This completely depends on what you need. It takes longer to build a 1000 pages megasite than a smaller 8 pages microsite website.
What size companies do you produce web designs for in Malaysia?
We like to work with all sorts and sizes of businesses and individuals, and we bring the same skills used to support our celebrity and big business clients to the work we do for smaller clients. We're just as keen to work with small businesses as we are large ones, and as a local firm we're ideally placed to understand the needs of growing organisations.
Do you redesign existing websites in Malaysia?
We certainly can do! It's important to approach website redesigns sensitively to make sure your reasons for redesigning are valid. This will ensure the project is an overall success from your ROI point of view.
Do you work internationally?
Of course! With the advent of online conference tools such as Zoom, Google Meet, just to name a few, it makes working with businesses anywhere in the world straight forward enough.
Do you offer ongoing help with our new site once it's launched?
If you need our help with web support and maintenance, we'll be here for you. If not, we will leave you to it. If you change your mind and need us after all, we'll still be here for you!
Will my website work on smart phones and tablets as well?
It most certainly will! More people are accessing the web via small screens than ever, and the trend is likely to carry on. If your site doesn't display or work properly on a mobile or tablet screen, you risk losing a big chunk of your potential audience. It means mobile responsive web design is essential these days. Every website we create is mobile responsive.
Can you help me rank high in Google?
A page one position in the Google search results is like gold dust. Not so long ago it was relatively easy to achieve. These days it's a lot more challenging, and getting it wrong can affect your reputation. Thankfully we have all the SEO tools and know-how to maximise your chances and some happy customers to vouch for us.
How much does a website cost in Malaysia?
The age-old question! It completely depends on what you need, but you can rest assured we deliver the best possible value for money and it won't break the bank. Why not ask for a quote? There's no obligation!
Are there any other costs for my website?
If you host through us, there are hosting charges. There may also be costs for photos if you can't supply them yourself. However we always do our best to use stock images sites that are free where possible. Other than that, we always make extra charges if there are any crystal clear up front so you know exactly where you stand.
What happens to the copyright of my website if I move to another agency?
Your site is yours. You can move if you like, and we will never penalise you for it.
What is WordPress?
WordPress is a platform on which website designers and developers like us build websites. It provides all the flexibility and functionality we need so you're easily able to keep your site up to date with new content. We love it, as do millions of business owners. We use it for all the different websites we create, from small business websites to ecommerce sites.
Can you convert my existing website into WordPress in Malaysia?
Yes, we can migrate your website to WordPress. However it's important you don't lose any search engine visibility in the process, so we'll cover that too.
How long does it take to see results from SEO in Malaysia?
Google has personally answered this one for you. They say that in most cases SEO can take between 4 months to a year to help your business first implement improvements and then see potential benefit.
What is web hosting in Malaysia?
Web hosting is required in order to get your website online. It is the space that you 'rent' which houses your web files and allows users to access your site and the information contained on it.
I already have a domain name. Can I use it?
Yes, we can port the domain to us and manage it on your behalf at no additional cost. If desired, you can choose to keep your existing domain registrar and direct it to the website we build.